A SIMPLE & AFFORDABLE TIME KEEPING SOLUTION
Eliminates the spreadsheet
Manages accruals
Integrates with our payroll software
Works for your business in every location
Time & Attendance
Made Easy
TimeWorksPlus simplifies time tracking so you can spend less time processing payroll. As your employees log time on their tablets, mobile phones or computers—or with one of our plug-and-play time clocks—you'll eliminate messy time sheets by dumping workforce data directly into your payroll processing platform.
Time & Attendance
TimeWorksPlus delivers the latest in cloud-based punch and time card services supporting intelligent clock features and a wide range of clocks. Track and manage punches, time cards, time-off requests and accruals. Seamlessly integrates with payroll services.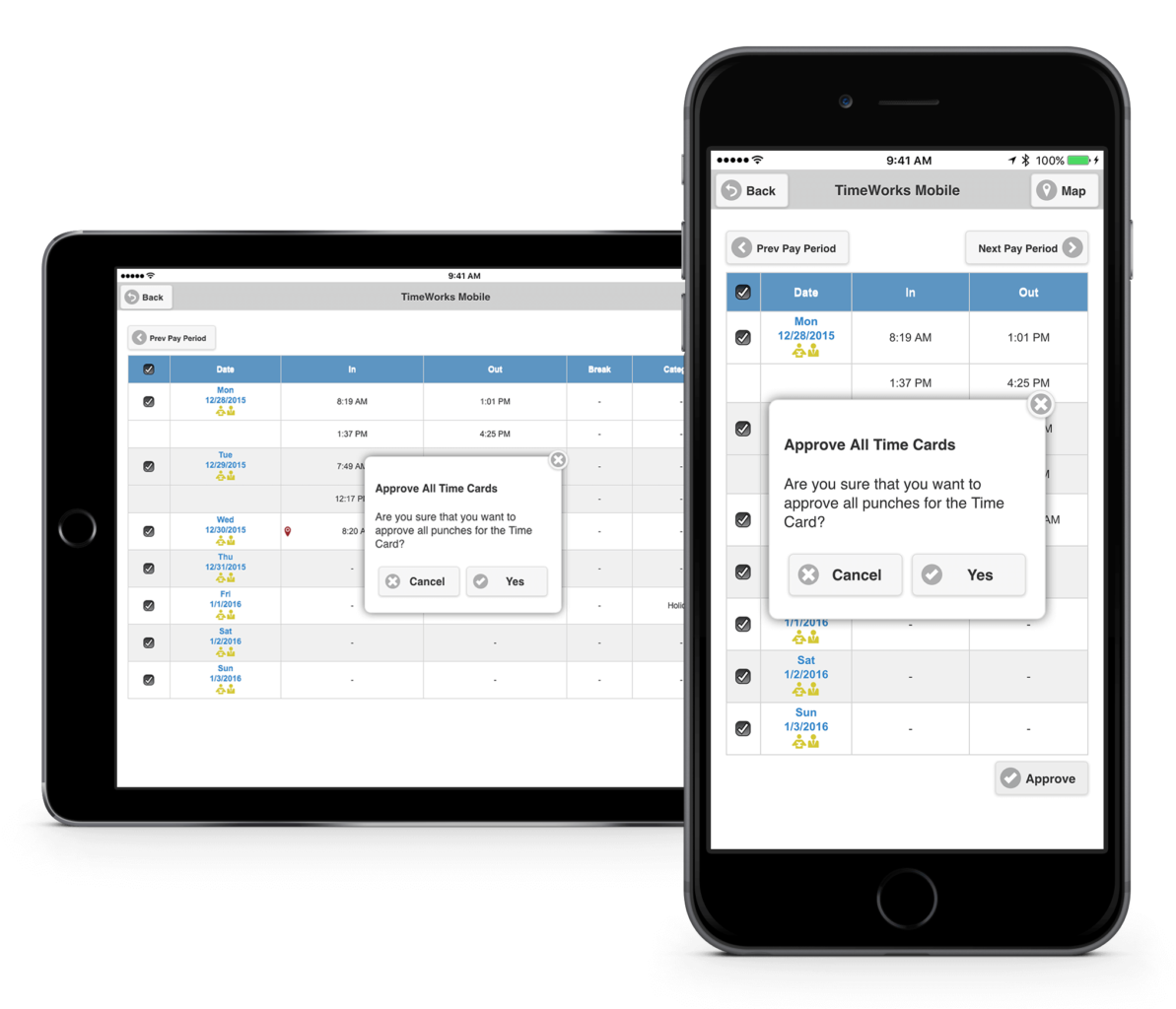 Easier Payroll Processing
Dramatically improve administrative productivity by improving the efficiency of time sheet processing. With TimeWorksPlus, quickly prepare your staff's time sheets for payroll. Approve and lock in staff hours, then export or transfer for simplified payroll processing.
TimeWorksPlus is integrated with all major payroll services with options for single-signon, employee synchronization and auto-transfer with support for hundreds of import/export formats. For a complete list of integration partners and supported options see our Integration Partners page.